A little about ME and my BLOG…
Welcome to my corner of the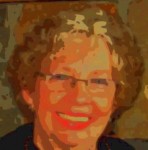 web!
I am a fiber artist. I work with fabric and fiber and many other materials (paint, ink, metal, beads, found objects…) using various collage and sewing techniques – quilting, embellishing and sewing by machine and by hand. I am particularly fond of the torn and frayed edge. Please visit my website to see examples of my work and my exhibition resume. http://deborahbein.com (in progress, at this writing…)
I'll use my blog to define some of my more profound moments and thoughts, to share some good ideas with my peers, to engage in a bit of shame-less self-promotion, and who knows what else…but I promise, it will all be about ART, not the other parts of my life! You will find that I like using CAPITAL LETTERs a LOT, I'm a NEOLOGIST (look it up!), and I love ellipses, too…..and oh, please forgive the occasional 'haha.'
I've been a sewist since I was age 14 when the birthday girl got her wish, a brand new Singer 404 sewing machine! A lot of years passed making clothing and doing home dec projects until I discovered quilting around 1998. I followed the traditional quilt making path, always admiring Art Quilts, but not feeling the self-confidence to MAKE ART of my own. When I embarked on a Postcard Exchange in late 2005, sparks started to fly in my brain and my sewing room!
The PROCESS had begun and there was no turning back! I began to give myself PERMISSION to PLAY! I threw caution to the wind, shooed that pesky monkey from my shoulder, shushed those critical voices whispering in my ear….and, quite simply, just DID stuff! Talk about POWERFUL! Things began to happen – creativity, self-actualization, confidence, and accomplishment! My sewing room morphed into a STUDIO! I joined SAQA (Studio Art Quilt Associates). Most importantly, I realized that the PROCESS is EVERYTHING, the key to life itself…exhilarating, full of wonder and amazement!
Just trying to make ART and SENSE,
Debbie Bein